The recent episode of Sachin Khedekar's show, Kon Honar Crorepati, was a delightful sight for the audience as passionate sculpture artist Dilawar Shaikh took the hot seat. Dilawar managed to be the only contestant to answer the 'Fastest Finger First' question correctly.
During the show, Dilawar, who is a professional sculpture artist, shared his inspiring journey. He specializes in creating sculptures of Hindu gods and goddesses for Hindu temples. Additionally, Dilawar is also a talented singer, often performing Hindu devotional songs on stage.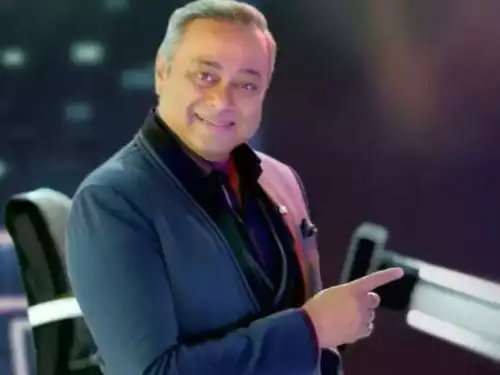 Impressed by Dilawar's dedication and talent, Sachin Khedekar, the host, asked about the source and inspiration behind his work. Dilawar explained that making Murtis (sculptures) of Hindu deities is his profession, and it is his duty as an artist to ensure the perfection of each sculpture, regardless of their religious significance. He also mentioned encountering objections in the past, claiming that Muslims should not make Murtis of Hindu gods like Ganpati and Shiva. Dilawar firmly believed in treating every religion with equality, stating that the one who created us is God, regardless of their form or religious affiliation.
Delving deeper into Dilawar's creative process, Sachin asked what thoughts go through his mind while making a Murti. Dilawar emphasized the importance of doing good deeds and spreading happiness. He mentioned how seeing the happiness on people's faces when they receive the Murtis brings him great satisfaction. His aim is to give and receive happiness without any negativity.
Dilawar also showcased his singing talent and expressed his love for performing Hindu devotional songs like 'Vakratund Mahakay Suryakoti Samaprabha' and 'Deva O Deva Ganpati Deva Tumse Badhkar Kaun'.
Sachin Khedekar praised Dilawar, comparing his name, which means Bahadur (brave), to his courageous personality.